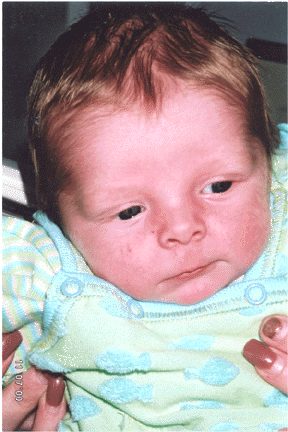 Today my little man would have been one years old. He would have had a huge party with lots of pressies, cake and friends. He would have received lots of hugs and kisses from the many many people who loved him dearly. He would have given us many many smiles in return for everyone's efforts at making his day a good one. There are many *would have been's* for this day. Instead, the reality is that all his family and friends are hoping that he is watching us and understanding that he was supposed to be here and his life was supposed to be celebrated with us.

Daegan's first birthday was not a typical one for the average year old. He didn't receive any toys or presents to cuddle with. He DID receive lots of tears, unspoken words, flowers and balloons. He also finally received his headstone for his eternal bed. The headstone is absolutely perfect for this little man, it even has his precious pictures on it to show anyone who passes by just how handsome he was. He was thought about constantly by all who loved him.

Two Italian Plum trees are being delivered to his grandparent's house for planting. Daegan's Grandpa loves plums, and loved walking Daegan around and around the family garden...so it seemed fitting that plum trees would be the best reminder we could plant in our garden. Hopefully they will be here soon and Daegan's little trees will start to grow and become alive.

To the many friends and family who have been watching Daegan's site, I thank-you very much for all your kind words and for the thoughts and words you have sent to my family at this time. It is wonderful to know that noone will let my little boy be forgotten.